Handcrafted * Elegant * Unique * Finest Quality

Greek Orthodox Wedding Crowns (Stefana) since 1979

Our quality is outstanding....as it should be for your special day!

Stefana (Wedding Crown Cases) Stefanothikes (Wedding Crown Display Cases)

Candle Decorations for Weddings & Baptisms Church Visitors' Ribbons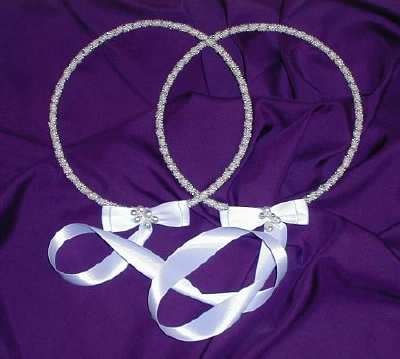 The style featured here is Stefana #S-S. Our stefana are connected with the finest quality satin ribbon. Click on "Wedding Crowns" from the left margin to view additional styles.

WE SHIP NATIONWIDE

Fanciful Designs Houston, Texas

READY TO PLACE AN ORDER OR INQUIRE ABOUT OUR PRODUCTS?
Click here to contact us.



Privacy Policy/Terms of Service
All Contents & Designs Copyright 2000 Fanciful Designs--
You must obtain written permission to use any content on this page.

Stefana, Orthodox Wedding Crowns for Greek Weddings, Stefanothikes, Greek Wedding Crown Cases, Candle Decorations for Greek Weddings, Church Visitor Ribbons, by Fanciful Designs